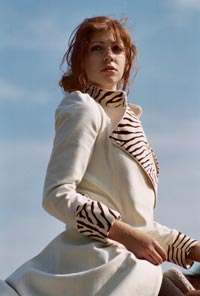 The Victorian and Renaissance eras subtly influence Laurie Wildman's style, both in the clothes she wears and those she designs. Her designs flatters the feminine physique not seen in many seasons.
The woman who wears Laurie Wildman loves to look polished and unique. She recognizes the importance of layers to stay fashionable year-round.
She wants the tailored look with a sexy feel.

View the 2010 Look Book.
(2.9MB PDF)